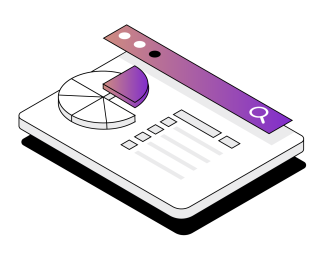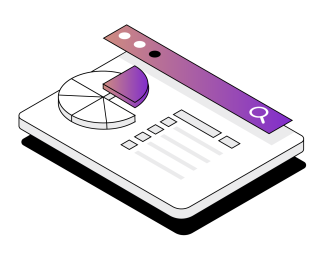 Introduction to selling energy
The Energy Innovation Toolkit periodically publishes regulatory explainers for topics about which we receive a large number of enquiries to share learnings and highlight innovations happening in the industry right now.
This regulatory explainer concerns how energy is retailed, whether for cost or not.
Many of the questions received by the Energy Innovation Toolkit involve selling energy in one form or another. Providing energy to another entity (whether for profit or not) attracts a variety of regulations and involves a fair amount of complexity. We have designed this regulatory explainer to help demystify what selling energy involves and to address common questions.
If you want to know more about about selling energy, start here and if you still have questions come and talk to us.  
What is a retailer?
Energy retailers buy electricity and gas in wholesale markets, package it with transportation services and sell it to customers. This is typically the main interface between the electricity and gas industry and customers such as households and small businesses.
Retail energy markets are seen as the final link in the energy supply chain.
Do I have to buy energy from a retailer?
It depends what the purpose is.

Under the National Energy Retail Law, anyone who sells energy to people for use at premises must have either a retailer authorisation or a retail exemption

Under the National Electricity Retail Law (NERL), a person must hold a retailer authorisation (unless exempt from the requirement) prior to engaging in the retail sale of energy. The Australian Energy Regulator (AER) administers retailer authorisations and exemptions.

.

While it sounds simple there's a lot to unpack here.

Energy selling covers a wide range of activities, from energy retailing by authorised (licensed) retailers to landlords recovering energy costs from their tenants. Importantly, energy 'sales' do not necessarily have to be for profit— passing on energy costs to another person is considered to be a sale.

Similarly, 'premises' has a broad meaning, and includes residential homes or other places of residence (for example, a caravan park where tenants reside permanently), shopping centres and commercial sites.
Wait, does this apply to all of Australia?
No, different regulations apply in different states. This is one of the reasons that energy regulation can be very complex!
There are three main regulatory frameworks in operation in Australia:
The National Electricity Market

The National Electricity Market (NEM) spans Australia's eastern and south-eastern coasts and comprises of five interconnected states that also act as price regions: Queensland, New South Wales (including the Australian Capital Territory), South Australia, Victoria, and Tasmania. Western Australia and the Northern Territory are not connected to the NEM, primarily due to the distance between networks. The NEM's transmission network carries power from electricity generators to large industrial energy users and local electricity distributors across the five regions. These assets are owned and operated by state governments, or private businesses.

(where the National Energy Retail Law

The National Energy Retail Law (NERL), a Schedule to the National Energy Retail Law (South Australia) Act 2011, regulates the supply and sale of energy to retail customers. The Law is supported by the National Energy Retail Rules (NERR) and National Energy Retail Regulations.

applies) states which includes Queensland, New South Wales (including the Australian Capital Territory), South Australia, Victoria, and Tasmania

The Northern Territory, and

Western Australia.
​​​Western Australia and the Northern Territory are not connected to the NEM, primarily due to the distance between networks.
Additionally, Victoria has not adopted the national energy retail customer framework and has a separate set of retail rules. Retail rules in Victoria are regulated by the Essential Services Commission. 
If you want to know more about these different frameworks, the EIT website has a great explainer for About Australian energy markets.
So different regulations aside, it isn't that complicated, right? 
As Australia continue to transition, what constitutes 'selling' and 'for premises' continues to evolve. 

As noted in the Australian Energy Regulator

The Australian Energy Regulator (AER) regulates electricity networks and covered gas pipelines in all jurisdictions except Western Australia. The AER sets the amount of revenue that network businesses can recover from customers for using these networks. The AER also enforces the laws for the National Electricity Market (NEM) and spot gas markets in southern and eastern Australia, as well as monitoring and reporting on the conduct of market participants and the effectiveness of competition.

's (AER's) Retailer authorisation and exemption review: Issues paper: 

"Many of the emerging and/or new products and services described above may not fall within the definition of 'selling energy to a person for premises'. This is because these products and services focus on how DER resources, and/or energy supply, are utilised, and may not supply energy for use 'at premises'."

In these cases, these activities may not necessarily be captured by the current regulatory framework. This can lead to important implications around consumer protections and ensuring access to energy. 
Is it easy to become a retailer? 
It isn't easy or hard, but more it is important to ensure a company is able to comply with a range of requirements that are outlined in the Retail Law and Retail Rules, as well as any relevant provisions of the National Electricity Law

The National Electricity Law (NEL) is contained in a Schedule to the National Electricity (South Australia) Act 1996. It establishes the governance framework and key obligations for the operation of National Electricity Market (NEM), including the regulation of access to electricity networks. It is supported by the National Electricity (South Australia) Regulations. The NEL is applied as law in New South Wales, Queensland, Victoria, South Australia, Tasmania and the Australia Capital Territory by application statutes. The Northern Territory has also applied the NEL with variations that cater to local requirements.

and Rules, National Gas Law

The National Gas Law (NGL) and the National Gas Rules (NGR) set out the regulation of access to natural gas pipeline services provided by transmission and distribution pipelines under the national energy market framework.

and Rules, and jurisdictional energy legislation, before they start selling energy.

The National Energy Retail Law sets out three high-level entry criteria that must be satisfied to obtain a retailer authorisation:
organisational and technical capacity—the applicant must have the necessary organisational and technical capacity to meet the obligations of a retailer
financial resources—the applicant must have resources or access to resources so that it will have the financial viability and financial capacity to meet the obligations of a retailer
suitability—the applicant must be a suitable person to hold a retailer authorisation.
More information is available on the AER's retail authorisations webpage. 
So, all retailers are authorised? 
There may be circumstances in which a retailer authorisation is not required or appropriate and instead an exemption will apply. These include those where the seller is selling energy incidentally (i.e., the sale is not the seller's core business), or where the cost of having an authorisation outweighs the benefits to customers, or where an insignificant amount of energy is being sold.
There are 3 classes of exemptions: deemed, registrable and individual. The type of exemption you need will depend on the nature of your business and your energy sales, who you are selling energy to, and why you are selling it.
More information is available on the AER's retail exemptions webpage. 
Can I choose my retailer? 
In most cases, yes! 

Originally some customers within embedded networks were unable to choose their retailer. Under the Power of Choice reformed customers now have more options and control of how they use and manage electricity. 

The AEMC has made several rule changes to support the recommendations of the Power of Choice review, including rules to introduce competition in metering services and to reduce barriers to embedded network

In some sites (typically apartment blocks, retirement villages, caravan parks and shopping centres) the electrical wiring is configured in such a way as to enable the owner of the site to sell energy to all the tenants or residents based there. This is known as an embedded network. The owner of a site with an embedded network usually buys energy from an energy retailer and then 'on sells' the energy to the different consumers at the site. In some situations, the energy sold by the owner may be generated on site. Most people that sell energy in embedded networks are known as 'exempt sellers'. They have obtained an exemption from retail authorisation requirements, and must comply with particular conditions (as opposed to all obligations prescribed on retailers in the National Energy Retail Law (NERL) and National Energy Retail Rules (NERR). 

customers accessing offers from electricity retailers through the embedded network manager role. These rule changes came into effect on 1 December 2017.

You can find out more about choosing your energy retailer here.
What happens to the electricity I generate? Can I sell it to my neighbour? 
A lot of people are interested in the potential of providing the electricity they generate to their neighbours – either for a price or for free. In short, it is not really possible to do this for a number of reasons. 

In terms of facilitating specific intra-community transfers of energy, like selling to a neighbour or donating to the local community centre, this is difficult to achieve from a regulatory perspective, but from a physics point of view it is almost impossible.  

Without a direct physical connection solely servicing these participants (a separate microgrid

Any system supplying multiple customers not physically connected to the grid. Includes anything from a large town to two farms connected to each other. Generation sources typically include solar PV, wind turbines and small-scale gas generators and diesel engines. Alternatively, microgrids are electricity networks that can be isolated and operated independently of the interconnected electricity system (or "grid").

to the main energy grid) there is currently no way to trace specific electrons back to where they were generated. Therefore, even when a generator

Any person who owns, controls or operates a generating system connected to a transmission or distribution network must register as a with the Australian Energy Market Operator (AEMO) as a generator, except where they meet the exemption criteria. Each of the generator's registered generating units must be classified as market or non-market depending if the sent-out electricity is sold through the spot market and classified as scheduled, non-scheduled or semi-scheduled depending on how the generating unit participants in central dispatch.

and end-user may be closely located on a geographical basis it does not guarantee that the electricity used was generated nearby.

Even if you were to not trace specific energy generated at your home or business to a neighbour and wanted to provide them with power equivalent to what you generate, you would generally need to go through an authorised or exempted retailer. This is because (as noted above) balancing supplies and protecting consumers is complex and requires the involvement of a duly authorised entity to manage compliance with the rules. 

That being said, there are still many ways in which an individual or business can join together with other individuals and businesses to collectively generate large quantities of power to use in new and positive ways. You can read more about this here.
This is fascinating, where can I find out more?  
Find out more about the retail markets and the retail authorisations process on the AER website. 
Have some questions about how regulations may apply to your product or service? Check out our regulation navigation tool. 
Still have questions? Contact us here or ask your regulatory question through our portal.