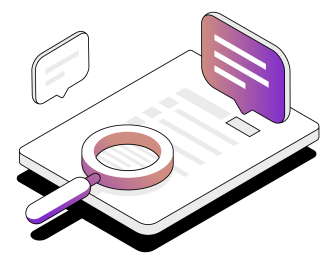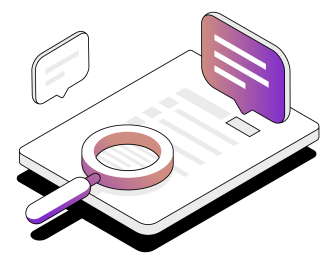 About the Innovation Enquiry Service process
Find out how the Innovation Enquiry Service works, how you can register to ask your energy regulation questions, and where to go to find out more.
Applying to the Innovation Enquiry Service
The Innovation Enquiry Service

The Innovation Enquiry Service (IES) provides innovators with informal guidance on how their new technologies or business models can be delivered under current energy regulation. This includes what energy regulation and market entry requirements might apply to your project, options that exist to adapt your business idea to progress under current energy frameworks, what energy bodies you might need to contact, as well as what processes and applications you might need to undertake, and why. For more information about what the IES does and does not provide, please see our

About

page, and our

IES process page.

(IES) exists to help you understand what regulatory requirements might apply to your project. Our team can provide staff-level advice to answer your regulatory questions, and can help you navigate regulatory barriers by exploring options for entering the market under current frameworks. 

More information about what the IES does and doesn't provide is available on our About page.
It's never too early to get in touch. 

If you'd like to have a chat with our team about how the IES could help your project before lodging an enquiry, please feel free to get in touch with us through our contacts form.

The Innovation Enquiry Service process 
Once you know you'd like to lodge an IES enquiry, accessing the service is a two-step process.

Step one - Set up a user profile 

Set up a user profile in the Energy Innovation Toolkit Portal. The Portal is a secure data lodgement point and case management system that will allow the Australian Energy Regulator

The Australian Energy Regulator (AER) regulates electricity networks and covered gas pipelines in all jurisdictions except Western Australia. The AER sets the amount of revenue that network businesses can recover from customers for using these networks. The AER also enforces the laws for the National Electricity Market (NEM) and spot gas markets in southern and eastern Australia, as well as monitoring and reporting on the conduct of market participants and the effectiveness of competition.

(AER), the Australian Energy Market Commission

The Australian Energy Market Commission (AEMC) is an independent statutory body that works for Australia's future productivity and living standards by contributing to a decarbonising, affordable and reliable energy system for consumers. The AEMC makes and amends the National Electricity Rules (NER), the National Gas Rules (NGR), and the National Energy Retail Rules (NERR), and manages the rule change process. The AEMC does this in accordance with the 

national energy objectives,

 the central focus of which is the long-term interests of consumers. They also provide market development advice to governments.

(AEMC), the Australian Energy Market Operator

The Australian Energy Market Operator (AEMO)  manages electricity and gas systems and markets across Australia, helping to ensure Australians have access to affordable, secure and reliable energy. Ownership of AEMO was – and still is – shared between government and industry, with members representing federal and state governments, as well as generation and production, distribution, retail and resources businesses across Australia. AEMO has always operated on a user-pays cost-recovery basis, and it recovers all operating costs through fees paid by industry participants.

(AEMO) and the Victorian Essential Services Commission

The Essential Services Commission (ESC) is an independent regulator that promotes the long-term interests of Victorian consumers with respect to the price, quality and reliability of essential services. In Victoria, the ESC has responsibility for licensing and licence exemptions in the electricity and gas markets. The ESC licenses various activities including electricity and gas retail and distribution, electricity transmission, and electricity generation. The ESC also makes and enforces customer protections and other rules predominately in the electricity and gas retail and distribution markets in Victoria, where the National Energy Retail Law (NERL) and the National Energy Retail Rules (NERR) don't apply. 

(ESC) to collaborate to provide a response to your query. 
Note: although the Australian Renewable Energy Agency

The Australian Renewable Energy Agency (ARENA) supports the global transition to net zero emissions by accelerating the pace of pre-commercial innovation, to the benefit of Australian consumers, businesses and workers. Since 2012, ARENA has supported 612 projects with $1.81 billion in grant funding, unlocking a total investment of almost $7.9 billion in Australia's renewable energy industry. ARENA's expertise, deep understanding of the renewable energy sector and willingness to fund innovative and ground-breaking projects mean it provides a pathway to commercialisation for many new technologies and businesses that would otherwise struggle to get off the ground or be potentially lost to overseas markets.

(ARENA) is an Energy Innovation Toolkit Project Partner, ARENA will not have a role in answering IES queries and will not have access to the Portal. Instead, ARENA will direct innovators to the IES to ensure that their projects are supported with informal regulatory guidance and, where appropriate, trials. 
Step two - Lodge your enquiry
Within the Portal, agree to our legal disclaimer and lodge an IES query. Our enquiry form will ask you questions about your organisation, your business idea, the barriers you face, and any specific areas of regulation you'd like help with. It's okay if you're not sure where your idea fits within energy regulation – our team can help you figure that out. You'll be notified within the Portal and via email once your query reaches our team.
Step three - We consider your enquiry and get in touch to get any missing information
From there we will assess your information and progress towards a response:
If your question is relatively straightforward, we will answer it with a quick email or phone call. Your enquiry may also be referred to another agency. Our team can facilitate that. 

If your question is more complex, we'll set up a virtual meeting with you to make sure we understand what you're trying to achieve. We might hold several meetings to gather complete information, because it's important that we get this right. Once all parties are clear on the details of your questions and the scope of our informal guidance, we will coordinate with our experts to research solutions and develop a response.  
Step four - We give you a response
The IES team will deliver informal feedback, verbally and in writing. Verbal feedback will always be reiterated in a guidance document provided for your information and referral. 
Due to the differing levels of complexity in enquiries, we cannot specify a standard response timeframe. After an initial consultation to discuss your enquiry, we will provide you with an indicative response timeframe. 
We will generally assess enquiries on a first-in, first-served basis. However, when demand for the IES is high, we will prioritise enquiries based on the criteria listed below. You will not be required to demonstrate that you meet these criteria as part of your query. 
Enquiries that will yield new or valuable regulatory insights.
Enquiries that will benefit consumers experiencing vulnerability.
Enquiries that are similar to other enquiries being progressed and that can be grouped together and answered at the same time.
Enquiries from innovators without extensive regulatory resources or the ability to access this knowledge on their own.
The IES draws on expertise from diverse agencies to get the right answers to your questions. IES queries will also be used as the basis for knowledge sharing and policy development, so we can share what we learn with policy makers and the wider industry. 

We are committed to protecting your confidential information, and we acknowledge that knowledge sharing will require very careful judgement on our part as to what information is appropriate to share publicly.

To find out more about how your information will be shared, see our knowledge sharing and information disclosure page.
For more detailed information on how to lodge your IES queries through the Energy Innovation Toolkit Portal and how to fill out the IES online enquiry form, please read our Energy Innovation Toolkit Portal Services Guide.

To understand more about what the IES is and what the IES does and does not provide, please read our About page and our IES FAQs.

For more detailed information on how the Energy Innovation Toolkit will deliver the IES, please see papers published by the Australian Energy Regulator

The Australian Energy Regulator (AER) regulates electricity networks and covered gas pipelines in all jurisdictions except Western Australia. The AER sets the amount of revenue that network businesses can recover from customers for using these networks. The AER also enforces the laws for the National Electricity Market (NEM) and spot gas markets in southern and eastern Australia, as well as monitoring and reporting on the conduct of market participants and the effectiveness of competition.

(AER) as part of our Regulatory Sandboxing

A Regulatory Sandboxing mechanism is a framework within which participants can test innovative concepts in the market under relaxed regulatory requirements at a smaller scale, on a time-limited basis and with appropriate safeguards in place. Regulatory Sandboxing mechanisms usually also offer enquiry services, which provide innovators with informal guidance on existing regulation. The Energy Innovation Toolkit is a Regulatory Sandboxing mechanism. 

consultation process: