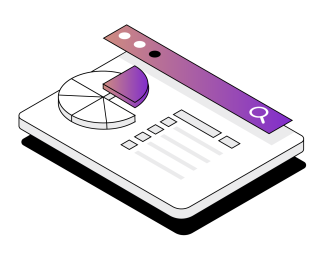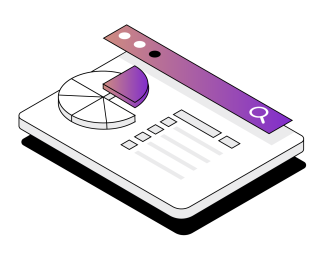 Knowledge sharing
We aim to empower the market through sharing what we've learned. This page explains why we share knowledge, what knowledge sharing could look like, and what kinds of knowledge sharing must be agreed to as part of the Energy Innovation Toolkit's terms of use. This page also links to knowledge we have shared to date, including real-world case studies and regulatory explainers.
Knowledge sharing will be an important outcome of the Energy Innovation Toolkit.
Knowledge sharing allows innovators and policy makers to learn from trial outcomes as well as insights generated through the Innovation Enquiry Service

The Innovation Enquiry Service (IES) provides innovators with informal guidance on how their new technologies or business models can be delivered under current energy regulation. This includes what energy regulation and market entry requirements might apply to your project, options that exist to adapt your business idea to progress under current energy frameworks, what energy bodies you might need to contact, as well as what processes and applications you might need to undertake, and why. For more information about what the IES does and does not provide, please see our

About

page, and our

IES process page.

(IES).

Sharing learnings results in better informed energy regulation and increased choice and value for consumers.

We will always endeavour to protect your confidential information and your intellectual property in accordance with the IES and Trial agreements set out below and in the Portal.

We take your need to protect your information extremely seriously.
Why share knowledge?
As the Energy Innovation Toolkit develops, industry will benefit from sharing findings of:
Approved trials and shared case studies, and
General industry guidance generated from the IES.
Sharing these learnings will help reduce barriers to entry for new market participants, and will clarify opportunities for new approaches as well as challenges that exist within current regulatory frameworks. Knowledge sharing can allow innovators to leverage off others' learnings, allowing innovation to occur more quickly.

Knowledge sharing, progress reports and outcome reports generated from approved trials will inform the design of the regulatory framework to make sure it is fit for purpose for new and emerging technologies.
How knowledge sharing works
How we will gather learnings
Innovators will benefit from the Energy Innovation Toolkit, either via informal guidance or a trial waiver

The Regulatory Sandboxing trial waiver function allows the Australian Energy Regulator (AER) to grant a time limited trial waiver for eligible trial projects, exempting an innovator from having to comply with specified rules for a period of time to allow a trial to proceed. The Victorian Regulatory Sandboxing trial waiver function allows Essential Services Commission (ESC) to issue trial waivers providing time limited relief from Victorian energy frameworks. For more information, please see our

trials page

 and the AER's

Trial Projects Guidelines

. 

or trial rule change

Regulatory Sandboxing legislation will provide the Australian Energy Market Commission (AEMC) with a new power to make temporary rule changes to allow trials to proceed. This could be used to temporarily amend existing rules or to temporarily introduce a new rule of limited application. In deciding whether to make a trial rule, the AEMC must take into account the list of principles established in the Regulatory Sandboxing innovative trial principles, and the requirements listed in the Regulatory Sandboxing eligibility requirements, to determine whether a proposed trial rule is genuinely innovative. For more information about the innovative trial principles and eligibility requirements as they apply under the Energy Rules to both trial rule changes and trial waiver requests, please see the Australian Energy Regulator's 

Trial Projects Guidelines

. 

, allowing participants to test innovative approaches without having to comply with certain rules and/or obligations. Innovators will be required to share the learnings from their trials, particularly where new approaches have led to tangible benefits to consumers. Learnings from the IES may also be shared in a de-identified and aggregated form.
Knowledge sharing and your information
We are aware of the commercial sensitivities that come with innovation. 
It is not our intention that commercially sensitive information, or an innovator's intellectual property, be disclosed to the wider industry. Instead, we will work closely with innovators to identify what information may be published. We take your need to protect your information extremely seriously. 

Generally, we expect knowledge sharing to include aggregated and de-identified case studies and web guidance, follow-up surveys, internal sharing of projects to develop policy and invitations to participate in webinars. 

For the IES, confidential information may also be shared more widely in a de-identified and/or aggregated form if there is a benefit to wider knowledge sharing, with further details explained here in Energy Innovation Toolkit reporting, or in FAQs or case-studies that we publish on our website.
What knowledge sharing might look like
Knowledge sharing may include enhancing regulatory understanding through online guidance materials, interactive tools clarifying market entry requirements, and online educational events. Insights from the IES will inform policy makers on the future design of the regulatory arrangements and identify areas of regulation that are unnecessarily complex and suitable for policy reform. 

For trial projects, regular progress reports and a final outcomes report must be published as a condition of a trial waiver. These may include reporting against agreed indicators and success criteria, as well as the effectiveness of the trial in promoting benefits to consumers and insights about barriers to innovation and how these might be addressed.

To facilitate this knowledge sharing function, innovators will be required to agree to these knowledge sharing arrangements to access support from the IES.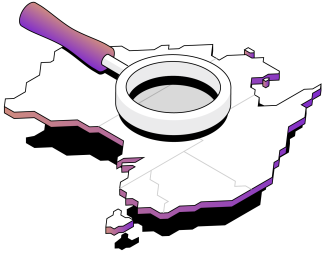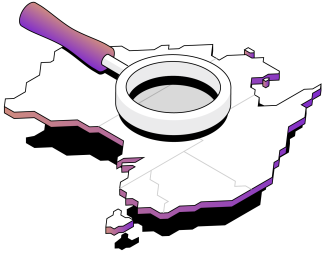 Read our case studies and regulatory explainers
A key focus on the Energy Innovation Toolkit is translating what we learn into easy-to-understand case studies and explainers. On this page we will share both aggregated and de-identified guidance as well as case studies developed in partnership with real innovators who have received help through our service. We also share regulatory explainers geared to common questions our users would like to understand.
Access shared learnings
Knowledge sharing in our terms of use
The following sets out the agreements which must be accepted when applying to the EIT through either the IES or the waiver applications functions.
These  agreements explain how we will handle your information under the IES and waiver applications.
To better understand knowledge sharing and your information, you should read these agreements carefully either below or in the Portal when applying. 
These agreements are set out in full on our Portal (which is accessed via the Services page), but are included in full here for ease of reference.