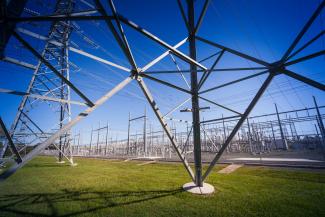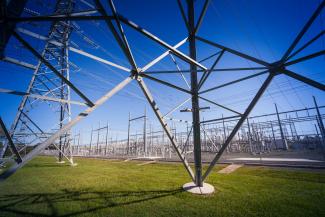 Regulatory explainer: network tariffs and network tariff trials
The Energy Innovation Toolkit receives a number of enquiries relating to network tariffs and how they work. This article has been drafted to provide immediate guidance to those seeking to understand this issue better. This article will help if you:

(a) wish to understand the purpose of a network tariff
(b) are seeking a network tariff trial for a project, or
(c) if you want to understand how network tariffs are determined, including what role the AER plays in these.
Understanding how network tariffs are regulated, why prices are approved in advance, and how they fit within the network's overall revenue determination, is important for anyone wishing to explore new or alternative tariff options in conjunction with their project.
What is a DNSP?
Distribution Network

In relation to electricity, distribution networks are the low voltage poles and wires that take power from the transmission networks to homes and businesses across Australia.

Service Providers (DNSPs) own, operate, and maintain the electricity network (poles and wires) that deliver electricity to consumers. Each DNSP is licensed by the relevant jurisdictional regulator and responsible for a designated network area. 
What are network tariffs? 
Network tariffs are how electricity DNSPs recover revenue to build, operate and maintain electrical infrastructure (the poles, wires and other equipment that are used to transport electricity). In addition, the DNSPs' network tariffs include recovery of revenue for transmission network

In relation to electricity, a transmission networks is the extra high voltage poles and wires that take power from large scale electricity generators to distribution networks.

service providers and schemes imposed by State or Territory Governments (such as feed-in tariff schemes).

The AER regulates network tariffs through a two-step process:
Within their five-yearly revenue proposals DNSPs submit to the AER their proposed tariff structure statement (TSS) for assessment. The TSS describes a DNSP's network tariff structures and sets out indicative tariff levels for each year of the five year period. 
Tariffs actually applied for any single year of the five year period are assessed through an additional annual pricing process. The tariff structures of the annual pricing proposal must match the approved TSS. 
DNSPs are responsible for proposing their own tariff structures in accordance with the National Electricity Rules

The National Electricity Rules (NER) are made under the National Electricity Law (NEL) and govern the operation of the National Electricity Market (NEM). The NER determine how companies can operate and participate in the competitive generation and retail sectors, and also govern the economic regulation of electricity transmission and distribution networks. Among other functions, they provide the regulatory framework and processes for market operations, power system security, network connections and access, pricing for network services in the NEM and national transmission planning. In Victoria, however, the national rules for network connections are modified, with many of the network service provider roles being assigned to the Australian Energy Market Operator (AEMO).

(the Rules). They are not proposed by the AER. 

We require DNSPs to undertake significant stakeholder engagement in developing their TSS proposals. However, the annual pricing process is administrative and compliance in nature so is not open to public engagement.

Following a change to the Rules in 2014, DNSPs are required to progressively make their tariffs better reflect the costs of providing network services (i.e. more cost reflective). Network tariff reform encourages more efficient use of networks which helps reduce:
the need for additional investment
the amount of network infrastructure that needs to be maintained.
There is not a common view about how cost reflective prices should look, or what the ideal cost-reflective pricing structure should look like. However, the Rules require that each network tariff must be based on the long run marginal cost of providing the relevant service and must meet the pricing principles in clause 6.18.5 of the Rules. You can find more information about the role of the AER in the tariff reform process on the AER website.
How are new network tariffs trialled?
To support innovation, clause 6.18.1C of the Rules allows DNSPs to run network tariff trials by introducing tariffs not covered by their approved TSS. This provision does not allow for mandatory trial tariffs to be imposed on a DNSP by another entity. 
Tariff trials enable DNSPs to develop and refine alternative approaches and provide proof of concept to build retailers' and consumers' understanding and trust. Tariff trials can be implemented for a number of reasons, including to facilitate the introduction of new technologies or service provisions models. Individual trial network tariffs may run for multiple years or a single year. In the long term trial tariffs may become standard network tariffs incorporated within a DNSP's approved TSS.
A broad range of network tariff trials are currently under way across a number of DNSPs. The AER hopes to see DNSPs increasingly use tariff trials to inform their tariff strategies and explore more complex, innovative tariffs in a controlled manner.

Any trials that DNSPs wish to run in the first year of the 5 year regulatory period must be detailed in their TSS. For trials in the second to fifth years of the regulatory period, the AER has to be notified 4 months before the start of the regulatory year in which the trial will occur. These notifications along with further information about network tariff trials are published on the AER website.
Are there limits to DNSP tariff trials?
DNSPs are constrained by the Rules which specify a maximum amount of the allowed annual revenue that can be recovered through a single tariff trial (the individual threshold). The rules also allow them to run multiple trials by specifying a cumulative threshold of the allowed annual revenue that cannot be exceeded.  

From August 2021, a transitional rule was introduced which increased the individual threshold to 1% and the cumulative threshold to 5% of the forecast annual revenue requirement for that year. We encourage DNSPs to take advantage of these provisions to trial more innovative and cost reflective tariffs.
Who can initiate a network tariff trial?
As DNSPs are responsible for setting their own proposed tariff structures and pricing in accordance with the Rules and the applicable revenue determination (which sets the overall amounts that the distributor is allowed to recover), only the relevant distributor can undertake a network tariff trial.
What should I do if I want a trial network tariff? 
Proponents of innovative energy projects and other stakeholders who wish to explore their options for a network tariff trial should engage directly with the relevant DNSP in the project's location. A list of DNSPs is published on the AER website here. The AER does not have a role in the initiating of network trial tariffs, including through the Energy Innovation Toolkit.

While the Rules already provide for network tariff trials, if you and your DNSP have already reached an agreement on a network tariff trial but are still experiencing regulatory barriers in finalising this trial tariff, feel free to reach out to the Energy Innovation Toolkit to discuss your project and how we might be able to offer guidance or assistance to enable you to enter the market.